CREST NELSKAMP REVOLUTIONARY NEW PROTECTIVE ROOF TILE FINISH
28 Aug 2020
Crest Nelskamp Micro concrete roof tiles are recognised for their use of high-quality robust materials and proven manufacturing techniques. With the most modern production facilities and special preparation treatments, they ensure consistency and long-lasting quality. The Top Long-life revolutionary protective finish comes as standard on the *Planum concrete range, with its ultra-smooth flat finish, acrylic colour coating and polymers sealing the tile giving "Pore Free" edges. The self-cleaning Long-life coating has a distinctive pore seal and ensures less absorption of moisture and dirt. The roof tile also offers colour resistance and protection against UV degradation.
Crest Nelskamp concrete tiles are guaranteed for 30 years and are available in 6 striking colours and are designed to complement and enhance any type of build.
All Crest Nelskamp concrete and clay roofing tiles are available with excellent lead times.
*As per European trademark Nr.7287956, filed on 2nd October 2008, the Trademark PLANUM belongs to La Escandella. It is Dachziegelwerke Nelskamp as authorised licensee of the owner allowed to use the mark PLANUM for its concrete product.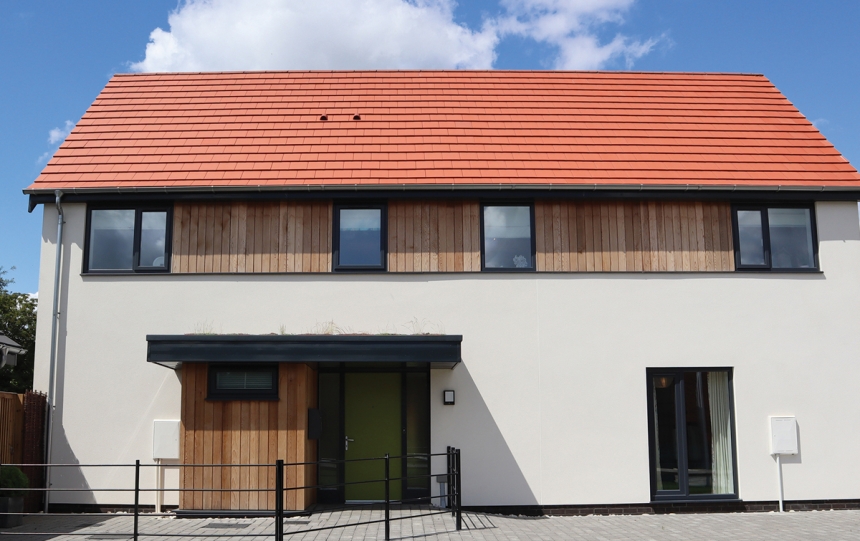 Crest Nelskamp *Planum micro concrete roof tile finished in Cayenne Red with Top Long-life Finish.
For more information on our roof tiles or to order a FREE sample call us on 01430 432 667 or email [email protected]