Crest are delighted to supply high quality facing bricks to Blanchford Building Supplies
7 Jun 2021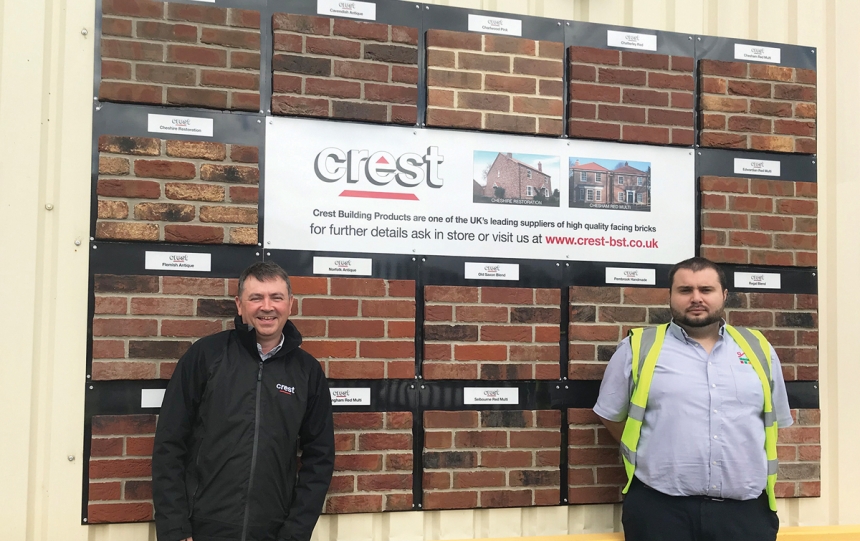 Dave Boyd from Crest Building Products (pictured left) and Lewis Jarvis from Blanchford Building Supplies showcasing the large brick display at the Wallingford Branch.
Crest Building Products are a leading supplier of high-quality facing bricks, clay and concrete roof tiles supplying the leading Builders Merchants and Distributors across the UK. With a choice of over 130 bricks which include handmade, wire cut, engineering, water struck, tumbled, restoration, glazed and stock bricks.
Blanchford Building Supplies an independent merchant based in the Oxfordshire area, have agreed to supply 17 bricks types from the Crest range and have available stock of the Chatterley Red and Turnberry Multi. Blanchford a family run business has over 80 year's experience and with 4 large depots are delighted to increase their brick range and offer developers, homebuilders and self-builders more choice for their projects.
Lewis Jarvis branch manager of Blanchford Building Supplies (Wallingford) and Crest's regional sales manager Dave Boyd, have teamed up to put a collection of bricks together that will help complement the surrounding landscape in and around the Oxfordshire area.
A large brick display at the Blanchford Wallingford Branch has been installed to showcase the full collection of reds and red multi's which include restoration, handmade and stocks bricks. Data cards are also available with technical information which provide details of brick pack size, weight, compressive strength, water absorption plus more.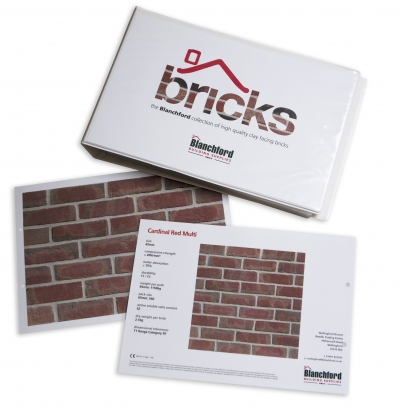 Lewis Jarvis Branch Manager at the Blanchford Wallingford Branch said: "We are pleased to be associated with Crest Bricks and have been impressed with the additional sales we have made since bringing two new lines into stock. Customers really like the bricks and the wide choice of colours available within the range and work well in the local Oxfordshire area. We now have a fresh new brick display outside our branch entrance which I'm sure will generate more enquiries and lead to further sales".
If you would like to supply Crest bricks,
contact the sales team on 01430 432 667