Crest Nelskamp Creative Roofscaping
27 Jun 2022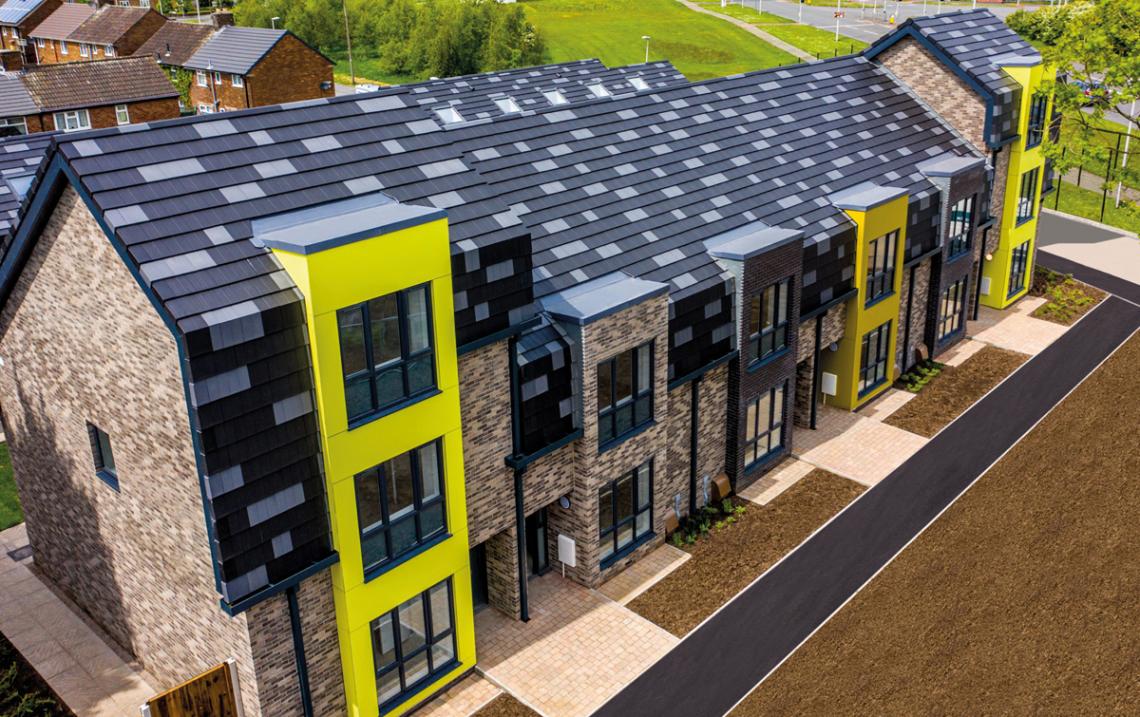 Troutbeck Crescent affordable housing project in Blackpool
Crest's growing reputation for delivering high-quality building products is now becoming the preferred choice for architects, housing associations and local councils on affordable sustainable housing projects.
The award-winning social housing project at Goldsmith Street in Norwich has created interest throughout the UK in Crest's range of clay-facing bricks and roof tiles. As one of the UK's leading suppliers of superior clay and concrete roof tiles, our specialist team can create bespoke engineered tiles and are committed to providing solutions for architects on roof construction.
The Crest team is currently supplying building products and working in conjunction with award-winning Architects Cassidy+Ashton, Building Contractor RP Tyson Construction Ltd and roofing contractors Pears Roofing Northwest Ltd on an affordable housing project in Blackpool.
Troutbeck Crescent Development consists of 75 terraced properties and comes in a mix of one, two and three-bedroomed units up to three storeys in height. The brand-new homes are well-designed with good space standards and low running costs and sit within an attractive environment that integrates well with the surrounding area.
Crest Nelskamp roof tiles are recognised for their use of high-quality robust materials and proven manufacturing techniques. The architect's preferred choice for the project was the Planum Duo concrete roof tile, which has a mock bond feature that gives a realistic appearance of a smaller format roof tile while providing all the advantages of a large format concrete tile.
The team at Crest created a mansard roof tile display to show a selection of colours available which helped the team of Architects see how the proposed roof would look, and from the display, Onyx Black and Slate Grey were chosen to create a chequered roof tile effect. Using Crest's bespoke services, they incorporated Mansard vertical tiles, which are purpose-made to suit the roof pitch.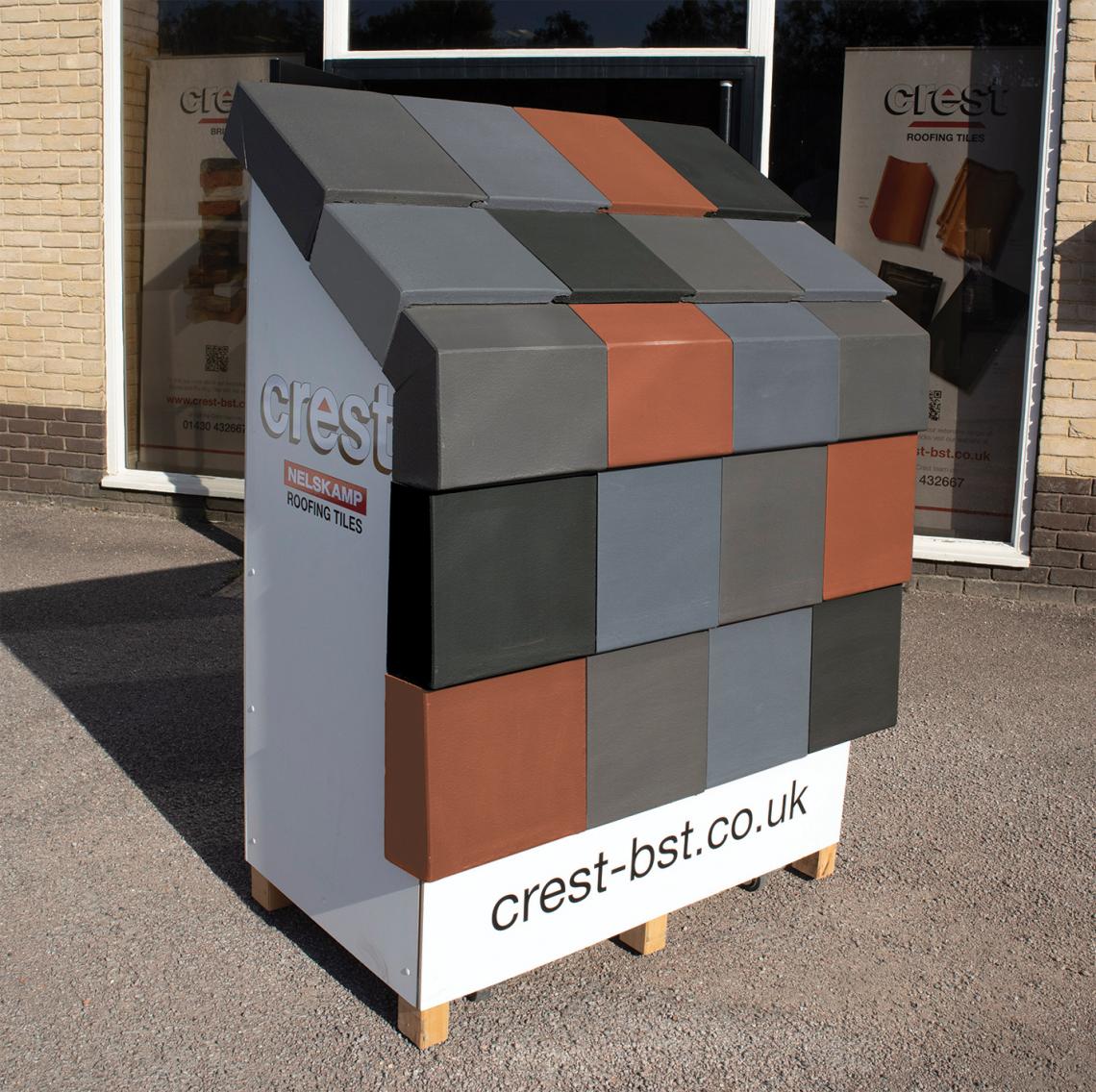 The Crest team created a roof tile display to show the architects the different colour options available
If you would like to supply Crest Building Products contact the sales team on 01430 432 667