In-House training for Crest sales office roofing team
22 Jun 2022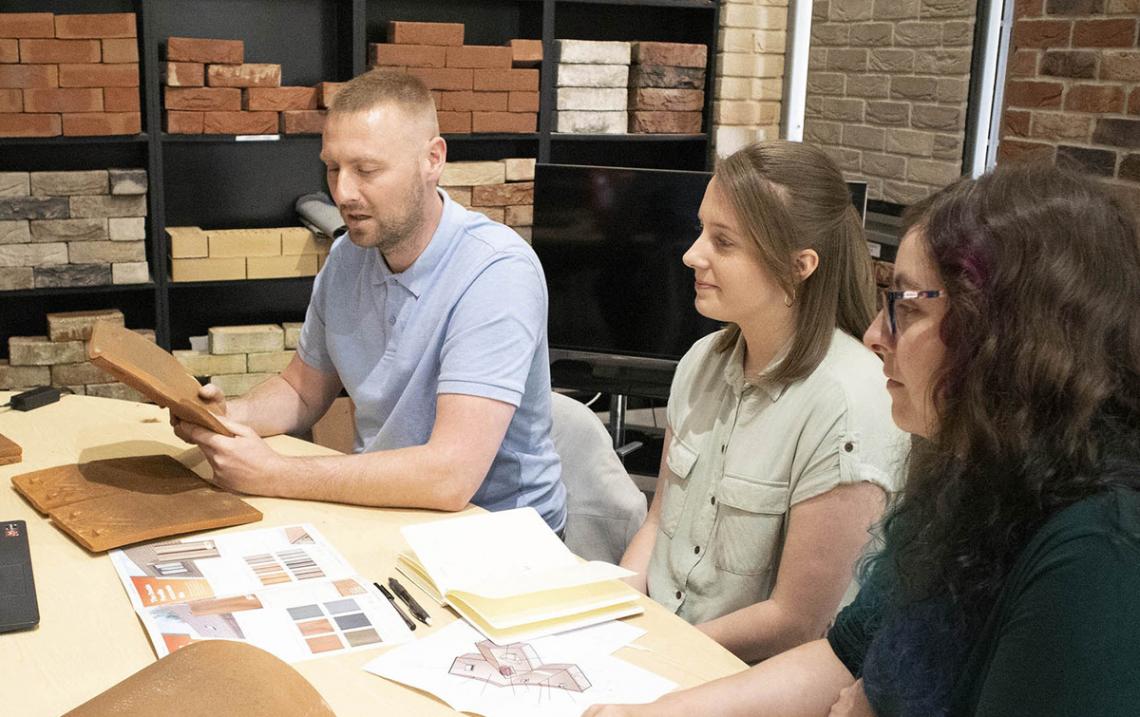 McCann Roofing Products delivered a two-day roofing training programme for the Crest sales office roofing team at its East Yorkshire head office in Howden. The training focused mainly on clay plain roof tiles and special fittings and was designed to further develop and build on the existing experience of the Crest internal sales team.
McCann is a specialist importer and distributor of natural and manmade roofing products with over 25 years experience and an emphasis on clay, concrete roof tiles and slates. Mike Johnson regional sales manager for McCann presented the training and covered key areas which included: Roof Shapes, Roof Pitch, Underlay and felt, Battens, Plain tiles and special fittings.
Mike has over 7 year's experience in roofing and before joining McCann previously worked for Marley where he also delivered training for Architects, Developers, House Builders and new starters at builders and roofing merchants. Mike said: "It was great to finally meet the Crest team and share my roofing knowledge and experience with them, I was impressed with the level of understanding of roofing products they already had and hopefully the training will progress them further".
Exciting times are ahead for both McCann Roofing Products and Crest Building Products as the Brickability Group has recently announced the formation of a joint venture with Schermbecker Building Products. The new joint venture will produce high-quality clay roofing tiles and will be manufactured in Schermbeck, Germany, a factory previously owned by Nelskamp, a leading German tile manufacturer and producer of roofing materials.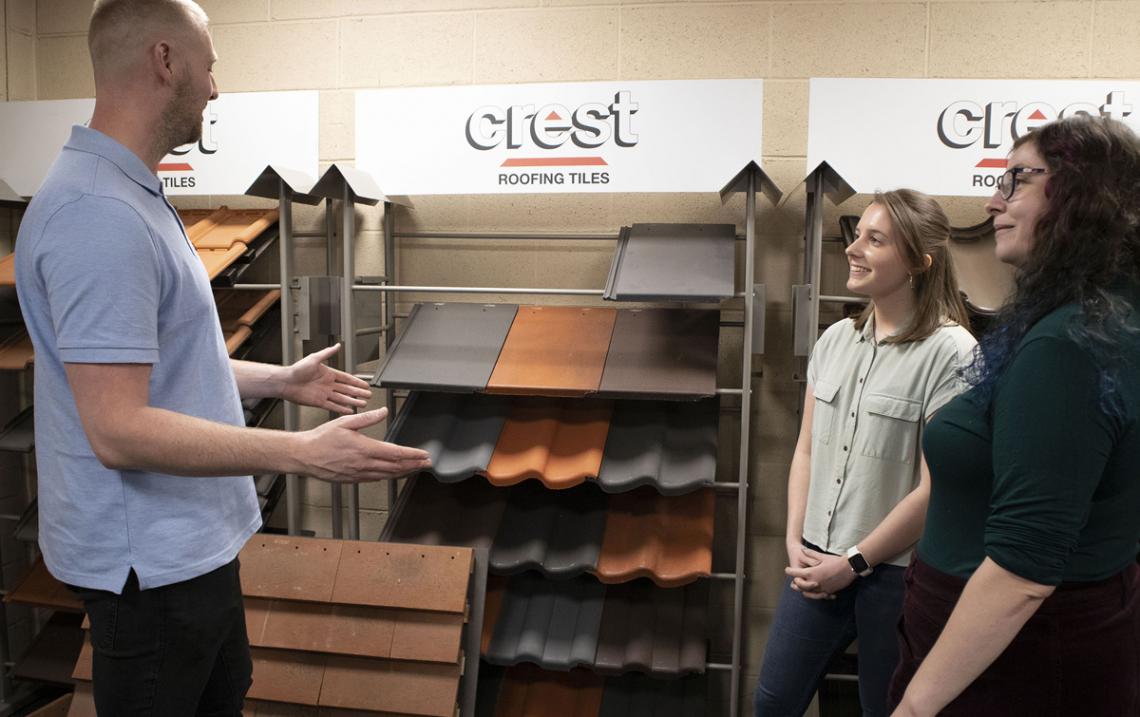 Mike shares his roofing knowledge to the Crest roofing office sales team: Georgia Duck and Christina Engelmann.