60th UFEMAT Conference 2018 - Lisbon, Portugal
29 Oct 2018
Crest are delighted and proud to sponsor the 60th UFEMAT conference in Portugal. The 3 day event is hosted in the beautiful city of Lisbon were this year's hospitality was organised by the APCMC who welcome guests from all over Europe. Presidents, directors, sponsors and guests got the event underway with an evening dinner at the Tivoli Avenida Liberdade Hotel. This year's conference theme was; Change - Challenge and Opportunity, Arnold van Huet managing director of Crest Building Products was one of the guest speakers delivering a presentation. The theme was quite fitting this year with Crest going through a period of change with the introduction of the Brickability group which took place early in the year.
Crest are members of UFEMAT and have developed strong working relationships with European manufacturer partners which have been built through a mutual respect and trust over a very long time, we are committed to support and work alongside our European business partners.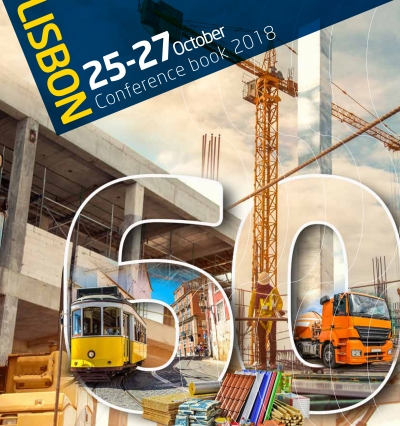 John Newcomb, CEO of the Builders Merchants Federation (BMF) is set to be the next President of Ufemat, the European Association of National Builders Merchants Associations and Manufacturers. His candidature for the Presidency was unanimously accepted during the Ufemat committee meeting on 13 April, to be confirmed at the Ufemat AGM in Lisbon in October. John is pictured below speaking at this year's Ufemat conference, Arnold van Huet and the Crest team would like to wish him all the very best in his new role.