Congratulations Mikhail Riches
12 Jul 2019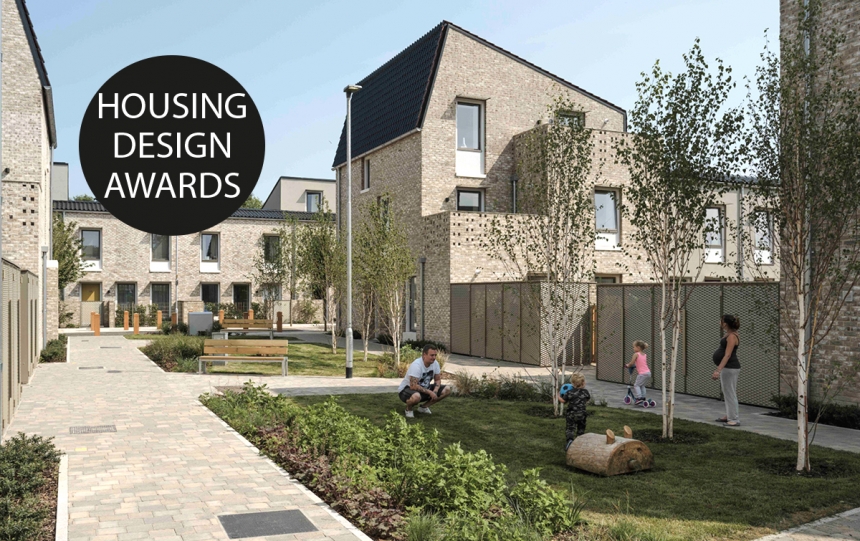 Arnold van Huet and the Crest team would like to congratulate Mikhail Riches on winning the Good Neighbour Award and Overall Winner Award at the #HousingDesignAwards with the Goldsmith Street Scheme.
The 2019 Housing Design Awards 2019 took place at the IET (The Institution of Engineering and Technology) Savoy Place, London, on Thursday July 11.
Crest worked closely with the architects to supply both brick and roofing materials, the architects chose two brick types: Belgravia Buff Multi and Grosvenor Grey Multi as they wanted to mix the bricks to create a unique bespoke blend which was mixed onsite. To complement the brickwork we supplied the H14 interlocking clay pantile finished in black gloss specified by the architects as historically it is found locally.
Crest would like to thank their European manufacturing partners Nelskamp for the supply of the roofing tiles and Nelissen for the bricks on this outstanding project.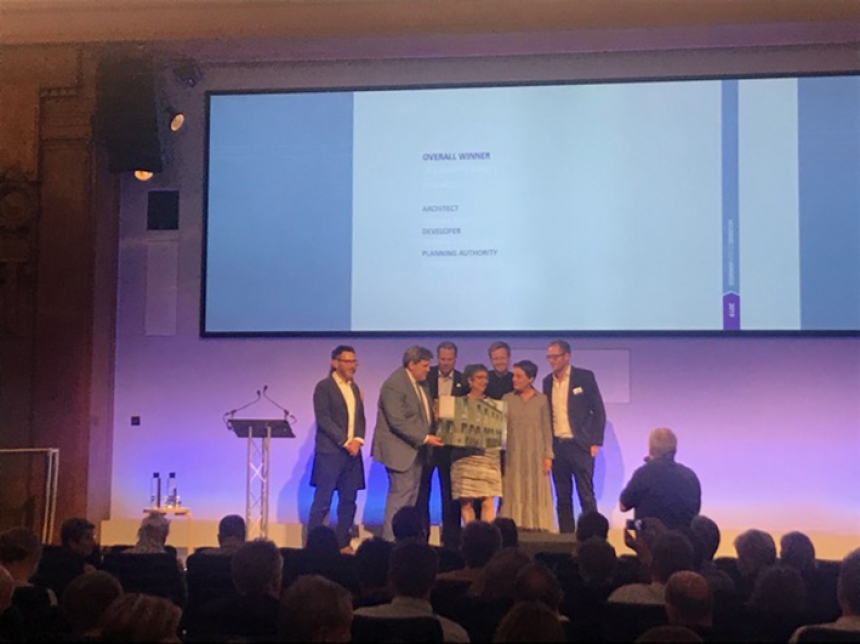 The Mikhail Riches team pick up the Good Neighbour Award and the Overall Winner Award for Goldsmith Street Project at the 2019 Housing Design Awards.