Crest Nelskamp says it is bucking the trend in supplying the UK with roofing tiles…
10 Dec 2020
Stuart King, Crest's Deputy Managing Director, discusses the current issues around supply of roofing materials and explains how with their factories having available stock and excellent lead times, Crest has been able to support merchants and distributors through this difficult period for supply.
"It's been well documented over the past few months that the UK is facing a roofing materials shortage. Many contractors are calling it a major crisis as they face long delays in obtaining roofing materials – the situation is desperate and with Winter fast approaching the pressure is mounting.
"Concrete roofing tiles seem to be one of the most affected with lead times from order to delivery being at least 12 weeks and, in many cases, up to 22. It's the last thing roofers need at this moment, as they are still making up for lost time due to a busy Summer and lockdown restrictions.
"At Crest Nelskamp we are one of the UK's leading suppliers of high-quality roofing tiles and we have been actively increasing the supply to merchants, distributors and housebuilders to help remove the tremendous pressure they all face. We have ample production capacity and the ability to manufacture more roof tiles to further help the supply chain.
"During the first lockdown in March, Crest's European manufacturing partners Nelskamp maintained their production with Covid guidelines in place and official guidance from the German government, unlike many manufacturers in the UK, who were unable to produce and build up stocks at this time.
"Our range of roof tiles are specially crafted and engineered by Nelskamp, with six modern production facilities strategically positioned across the country. Crest Nelskamp roof tiles are recognised for their use of high-quality robust materials and proven manufacturing techniques.
"With stock on the ground waiting to be despatched from our factories and the increase to our transport and logistics operation to cope with the extra demand, we are working hard to keep delivery times as short as possible.
"With available stock, we continue to push the boundaries in terms of supplying innovative, high quality engineered roofing tiles that have excellent technical properties, all of which are guaranteed for a minimum of 30 Years. Most of our tiles have been carefully designed to reduce both labour and material costs as well as completion times, without sacrificing the quality and overall aesthetics and appearance of the roof which is obviously important to planning and environmental needs.
"As many parts of the UK are entering into the higher tier 3 Covid restrictions, the likelihood of material shortages improving is remote. UK-based raw materials are under severe pressure, and this will have a knock-on result across the whole of the supply chain with most issues appearing spring/summer next year."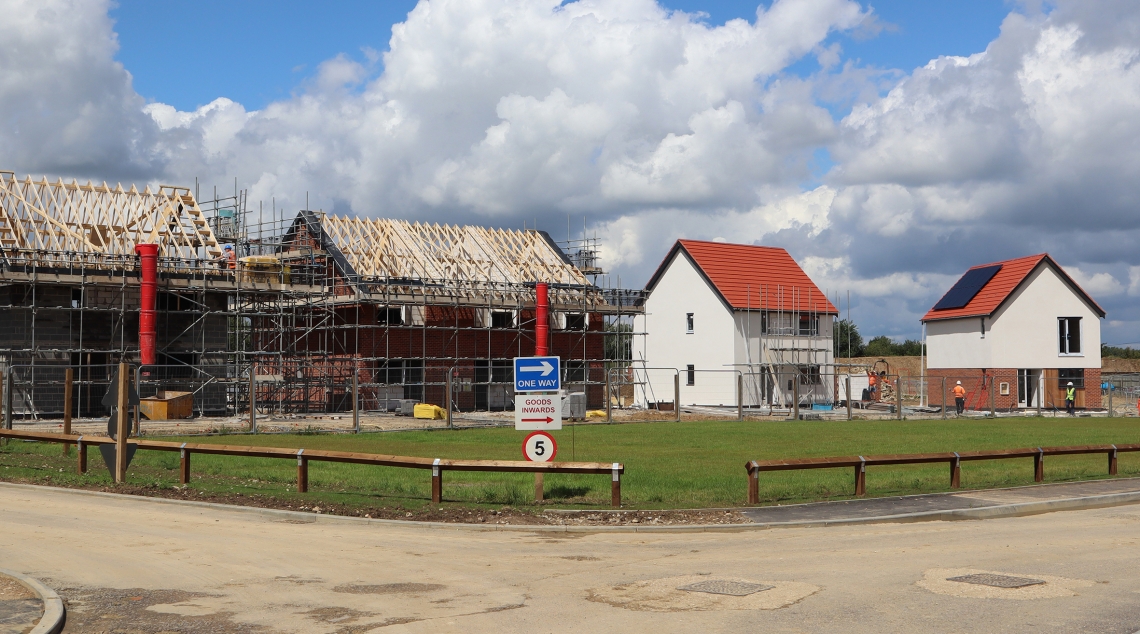 Crest Nelskamp helping to keep the roofing supply chain moving