SIG 2022 Conference at ACC Liverpool
2 Mar 2022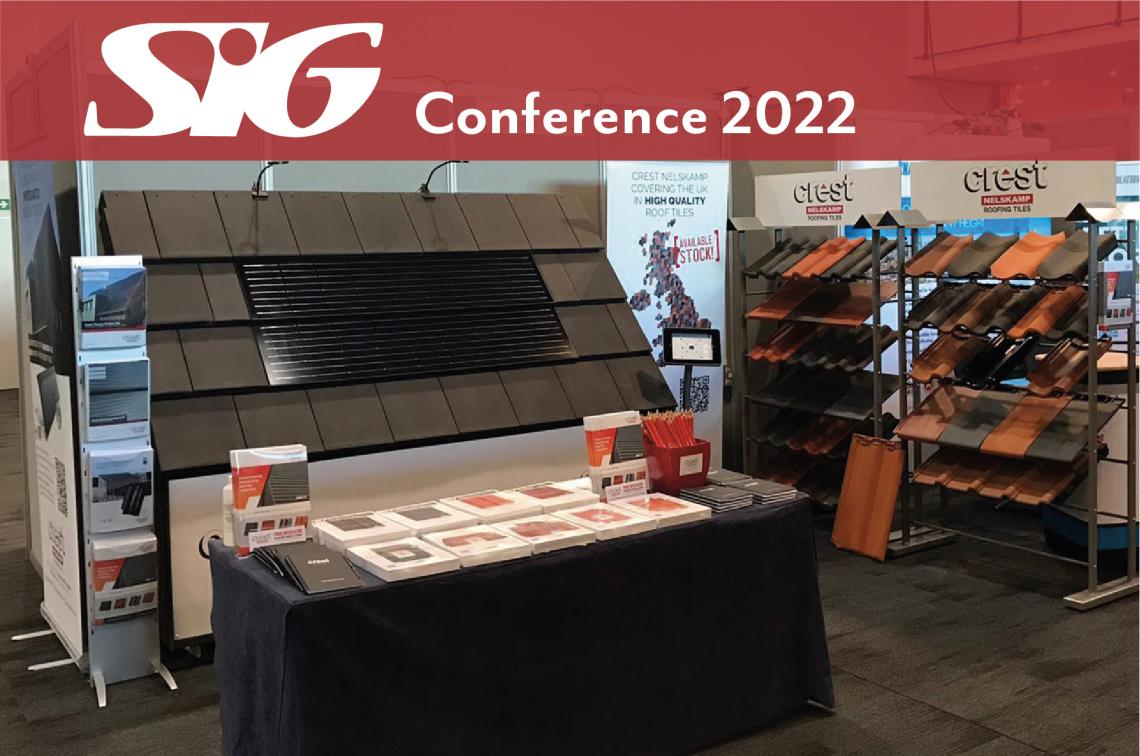 Crest is delighted to support the SIG Conference 2022, this annual event is taking place at ACC Liverpool. The event starts on the 1st March and runs until the 3rd and Crest are one of many suppliers taking part.
We will be showcasing a selection of high-quality clay and concrete roofing tiles with different profiles and colour options. Our experienced team will be on hand giving advice and information on our full range plus technical advice on how we can specially design and manufacture bespoke roofing systems.
We will also be promoting our Solar PV systems which includes our Planum Concrete and G10 Clay PV both are aesthetically pleasing and are installed at the same time as the roof ensuring complete synergy between the roof tile and the solar panel.
Crest's Deputy Managing Director Stuart King said: "We are delighted to support the Conference and to have the opportunity to present our roofing product range and network with SIG branch managers across the UK".
To find out more about the Crest range of products please call us on
01430 432667 or email: [email protected]