Natural Clay Paving
On this section of our site we are delighted to present an exciting range of clay pavers and paving bricks. This collection has been developed specifically for us by our manuafacturing partners, who like ourselves pride themselves on their quality of product and understand that service and customer care is their lifeblood.
Having a well established and experienced team here at Crest, we are always pleased to share our knowledge with our customers. So please don't hesitate to pick up the phone or drop us an email if you have any specific or bespoke requirements where we might be able to help.
Lower down this page you will find 12 types of pavers from our KeraPave range. These are available in a wide range of sizes and formats, and there is a downloadable version of the brochure here that displays the range and specifiucations.
Our pavers are not purely what we have here in the KeraPave range, we also have other styles of clay paving bricks and can offer bespoke solutions and matching service if you require this.
As with all orders we are able to offer a fast and efficient nationwide distribution service to all corners of the British Isles and Ireland.
Should you not find what you are looking for here or on our website or you just require a little more information and advice, then please do not hesitate to contact us on 01430 432667.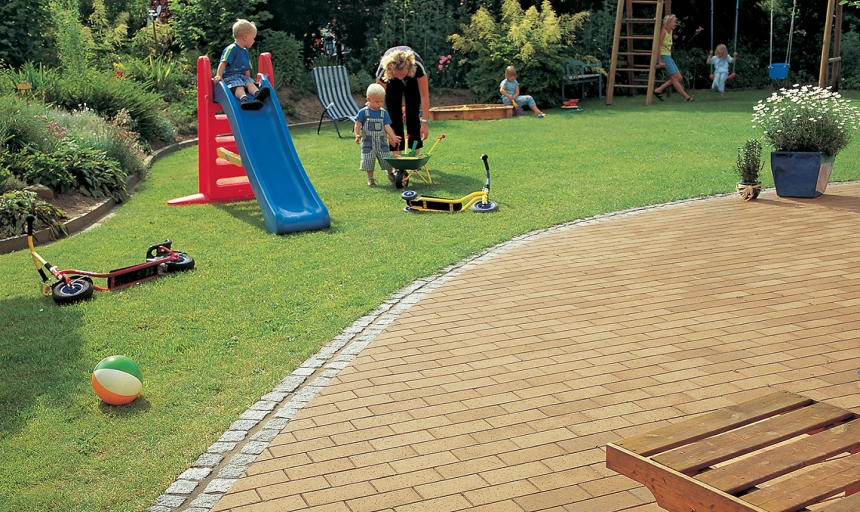 The Benefits of Clay Pavers
From ancient times, clay paving bricks have long been the favoured material of 'civilised landscape designers' who recognised the durability and creative benefits of fired clay. Our partners Kerawil have enhanced these ancient traditions with their own firing process, which gently enhances the colours and provides a silk like finish to the clay paver surface.
Choice
These KeraPave brick pavers are available in a variety of sizes and the KeraPave range comes in twelve different colour finshes to suit any location whilst providing Architects and Planners with a multitude of design options for paving patterns and bond styles.
Durability & Sustainability
Clay pavers have exceptional hardness and are proven to last for lierally hundreds of years. Clay brick paving can be re-cycled many times over and as such retain a high residual value. In time these clay paving bricks can also easily be taken up for repair work, be replaced or relocated.
Environmentally Friendly
As mentioned above, due to their durabilty and longevity, clay pavers can be reused and re-cycled if required. The production of clay pavers is done in an environmentally friendly and responsible manner (including the reusing clay quarry locations).
By the nature of 'open brick paving' this ensures there is sufficient aeration and allows water to filter into the subsoil, which is also a benefit in environmentally sensitive or 'green' locations.
Maintainance
KeraPave clay pavers need little if any maintenance. Clay paving bricks are resistant to weather conditions such as frost and are not as susceptible to the rigours of modern day environmental elements such as oil, petrol, rubber, dirt and grit.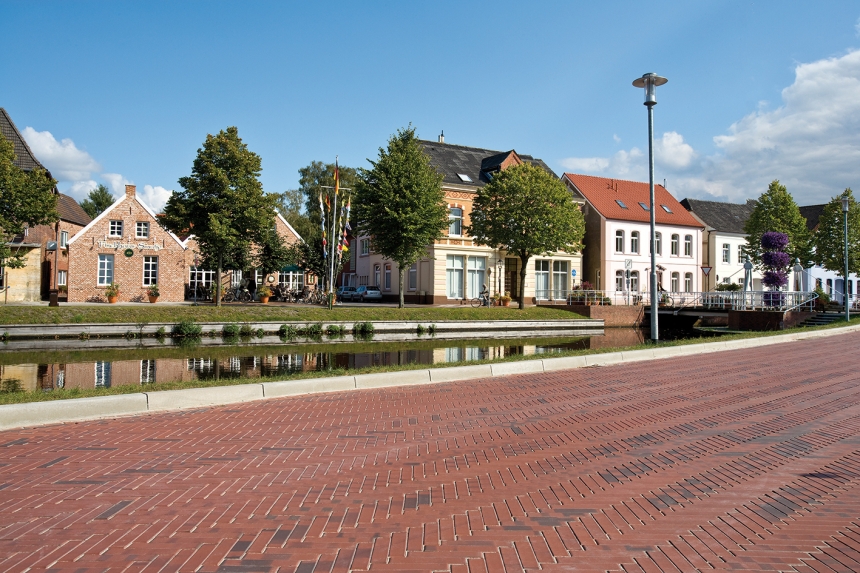 View more details on our clay pavers and paving bricks by clicking here
Below are a selection of 12 colours to be found in the KeraPave range.